Manufacturing
Grace encompasses true grandeur and class. Our unstitched fabric products are manufactured according to international quality standards so that they are reliable and worth their price. Grace is a pioneering name, known for its best-quality fabric material at competitive prices. The unstitched fabric offered by us is manufactured exclusively under the guidance of experts in each processing unit. With one of the most advanced infrastructures fitted with state-of-the-art machinery and equipment, our production capacity and standards are none like any other in the industry. We promise our customers exemplary quality fabric that will keep you coming for more. Our standards incorporate both, the feel and look of the final product which has helped us establish a credible name in the industry. With a commitment to deliver nothing but the best, we specialize in a range of top-quality unstitched fabrics including dyed and printed fabrics made of polyester, viscose (rayon), nylon, silk, cotton, and their blends. Our fabric quality is tested on various parameters to ensure that it is beyond par. After all customer satisfaction reigns supreme.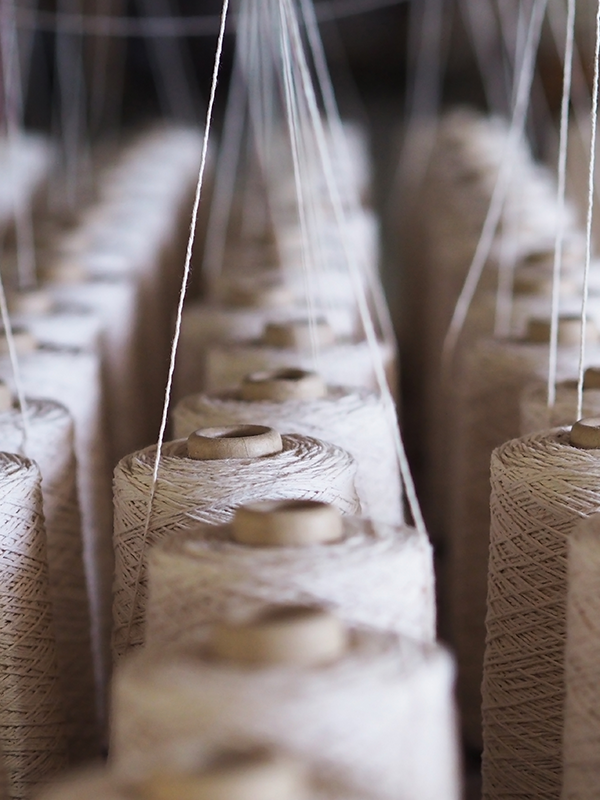 Spinning
Our primary manufacturing process includes spinning. Spinning is a crucial stage in the textile manufacturing process and hence we employ the best expertise and industry-best standards to do justice to this highly important process.
We source our rich, high-quality fiber from the finest of resources and spin it into superlative quality yarn using some of the most advanced technology and machinery. Attention to detail and a high level of proficiency are ensured to produce the finest textured yarn that will ultimately make up the fabric.
Our technological supremacy through MVS, MJS, Ring, and open-end spinning has given us the competitive edge that differentiates us from other players in the industry.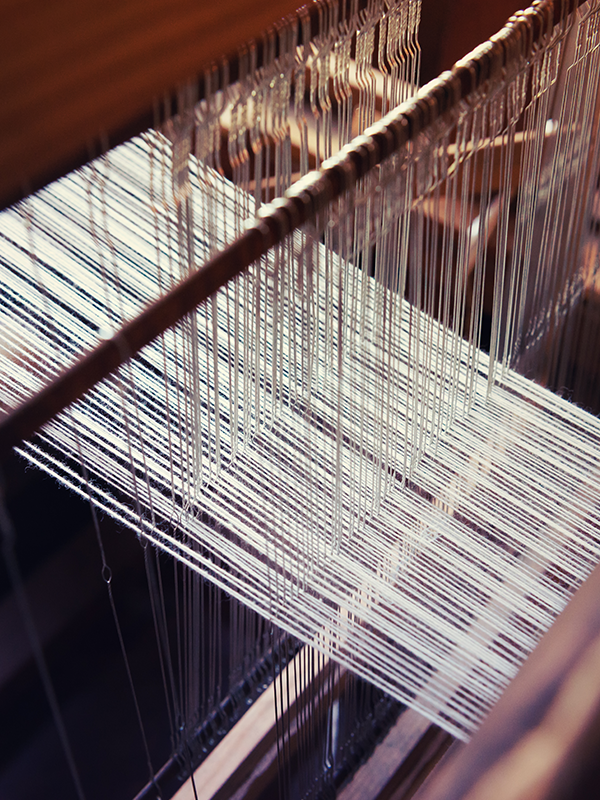 Weaving
The weaving process is one of the most integral steps that go into the manufacturing process of unstitched fabric. It is a precise process where the thread is finely woven into a fabric. Commencing from yarn twisting, our high-class in-house ring twisting machine equips us to achieve precise fabric specifications. With consistency being at the heart of our weaving process, we ensure accuracy through technologies like Rapier, Air Jet, and Shuttle Looms and an electronic database that has precise details stored in them.
We would be more than glad to tailor a fabric for your unique needs as we deal in a diverse range of weave patterns to impart a unique yet exquisite look to our fabrics.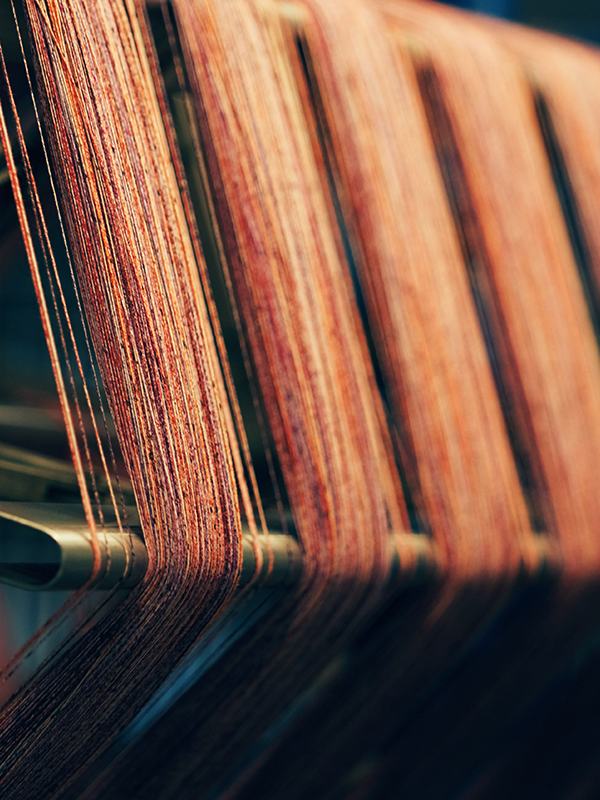 Dyeing
At Grace, the dyeing method we employ imparts the final and finished look to our fabric that has undergone such elaborate processing in the past. Hence, special attention is paid to the dyeing process where everything from the water to the type and grade of fiber, yarn, or cloth is considered. The quality standards of the dyed fabric and the size of the batches to be dyed are all factors that need to be considered when implementing this crucial step.
The two dyeing procedures implemented at Grace Fabrics International include VAT and Reactive Dyeing.
Our Brands
Grace is synonymous with the exclusive fabric produced with High-quality yarn & has a renowned reputation for excellent quality across the world.